Adobe Photoshop CC 2024 – Artificial Intelligence
Artificial intelligence is here to stay and evolve, a clear example is the "Generative Fill" in Photoshop, which is no longer a beta and has all the functionalities to be used effectively on a daily basis.
If we have an image and we want to add more content to it after expanding the canvas , Artificial Intelligence reinforced by Adobe Firefly will be in charge of filling incomplete landscapes , portraits and all kinds of scenes.
This function will allow us to add objects, people or any detail to an image as well as enlarge the image by filling in details around it , this would be like imagining what is beyond the edges of an image, the AI ​​will be in charge of filling it in and will allow us choose between different variants.
Regenerative filling in more detail
The new function will allow you to completely transform a scene or photograph by adding people, buildings, animals and any object to the initial image.
This will create different layers with each new object or detail , allowing the artist to shape their work or project, saving a lot of time and resources .
Regenerative filling allows you to generate backgrounds, objects, enlarge images and even remove objects or people from a photograph, such as a tourist photo of the Eiffel Tower crowded with people, to achieve a perfect and more intimate result. See how to use regenerative fill in Photoshop .
Remove objects and people from a photograph with Artificial Intelligence
Whether in modeling photographs for Instagram or digital books, the Remove tool will give us the possibility of eliminating unwanted people or objects in landscape photographs in crowded or very touristy areas.
This will allow us to have photographs where the models have complete prominence and without the need to reserve a public space for hours.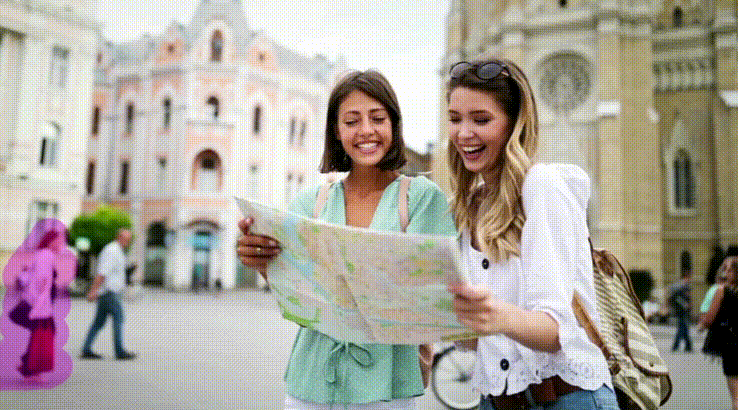 It will be enough to select the people or objects that we want to eliminate, Photoshop will detect all the necessary parameters to eliminate the object, we can repeat the process until we leave the photograph perfect and only with the desired protagonists in it.
More complete Generative AI menu
The new menu is different and more complete than the one seen in the BETA, now we will have more options and variety when editing with generative AI as well as managing the different masks.
This will allow us to keep track of every detail altered by Photoshop's Artificial Intelligence and we can modify or perfect a project more easily.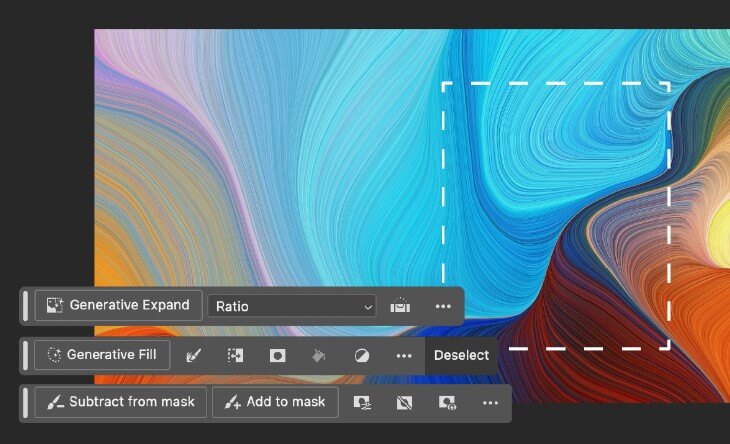 All these functions will give a new approach to the concept of Graphic Designer , allowing the taste and experience of the Digital Artist to be merged with the cunning and mastery to choose the appropriate "Prompts" and orders for Photoshop to work for us.
Finally, note that it is fully compatible with M1 and M2 chips in Ventura as well as Windows 11 and 10.
Opinion:
Adobe Photoshop CC 2024, now in its 25th version for Mac and Windows, has once again raised the bar in the world of digital imaging. The standout feature in this release is the introduction of generative filling, a game-changer powered by fully functional Artificial Intelligence.
Generative Filling: A Stroke of Genius
The star of the show is undeniably the generative filling feature. With a seamless integration of AI, Photoshop now allows users to not just edit, but also expand and fill images with unparalleled precision. The "Prompts" menu, where you issue commands to Photoshop, is a stroke of genius. It's like having a conversation with your software, telling it exactly what you envision for your image.
User-Friendly Interface: Where Creativity Meets Simplicity
Despite the powerful AI under the hood, Adobe has managed to maintain the user-friendly interface that Photoshop users love. The learning curve for the generative filling feature is surprisingly gentle, making it accessible for both seasoned professionals and newcomers to the world of digital design.
Unleashing Creativity with Prompts
The "Prompts" menu is where the magic happens. Users can now articulate their editing desires through natural language prompts, instructing Photoshop on the changes they want to see. Want to transform a day scene into a dreamy night setting? Simply tell Photoshop, and watch the AI work its magic. The potential for creative exploration is limitless, making Photoshop an even more indispensable tool for artists, designers, and photographers.
Performance and Speed: A Step Ahead
In addition to its innovative features, Adobe Photoshop CC 2024 demonstrates commendable performance improvements. The generative filling AI operates seamlessly, providing real-time results and significantly reducing the time spent on intricate edits. This efficiency boost is a welcome enhancement for professionals working under tight deadlines.
Conclusion: A Quantum Leap in Image Editing
Adobe Photoshop CC 2024, with its version 25 release, has not only kept up with the evolving demands of digital design but has also set a new standard with generative filling. The fusion of intuitive interfaces and powerful AI makes this version a must-have for anyone serious about image editing. With the ability to converse with your software and see your creative visions come to life, Adobe Photoshop CC 2024 is a quantum leap in the world of image editing.