Adobe Illustrator CC 2023 para Mac y Windows
This new version of Illustrator brings with it improved performance thanks to its use of new GPUs, CPUs and chips from NVIDIA, Intel, AMD and Apple. This will allow us greater fluidity when working with large visual projects as well as when editing and transforming complex and 3D objects.
This new version will be ideal for all artists and designers who wish to complement their work and graphic projects with the indispensable Photoshop CC 2023 .
New feature for narrowing and twisting 3D objects:
The new functionality will allow us to twist 3D objects such as cubes, rectangles or cylinders, among others. Any 3D object can be manipulated, whether rotated, inflated or extruded, in order to improve the final results.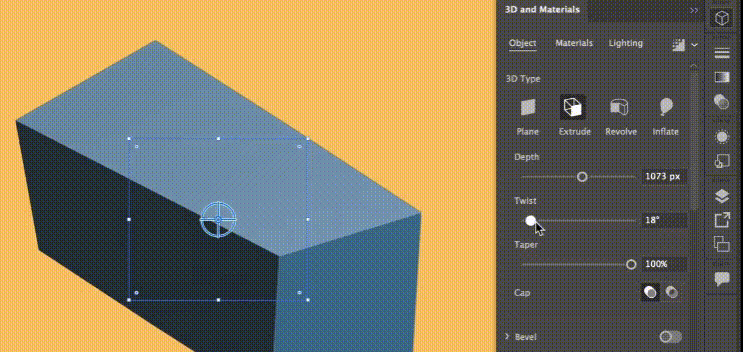 Improvements when tracing images in Illustrator CC 2023
Without a doubt one of the most anticipated functions by graphic artists, with the new function it will be possible to automatically detect high or low definition photographs, graphics with sketches, logos or line graphics and establish the corresponding adjustment according to the case.
We will also have a cleaner export for the "Chart with sketch" setting.
Finally, we will notice quality improvements even in small images.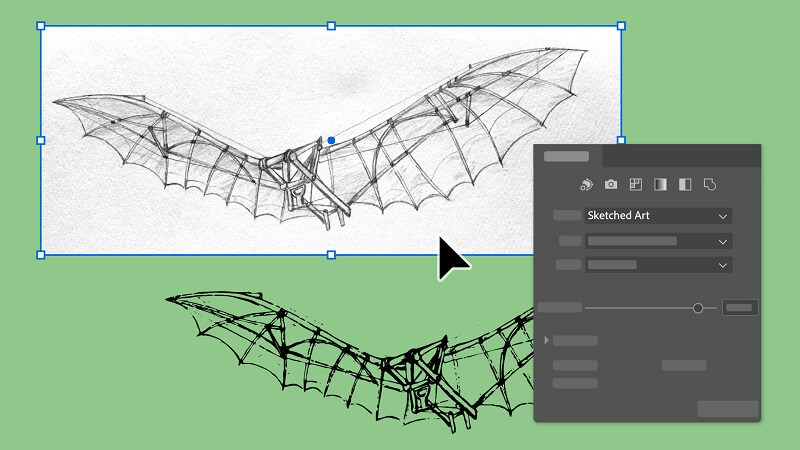 Converting bullets and numbering to editable text
This function will be especially useful for layout designers and advertisers, it will allow us to convert complex vignettes or numbering to editable text. All of this will allow us to easily edit different aspects of the project without having to create objects or templates from scratch.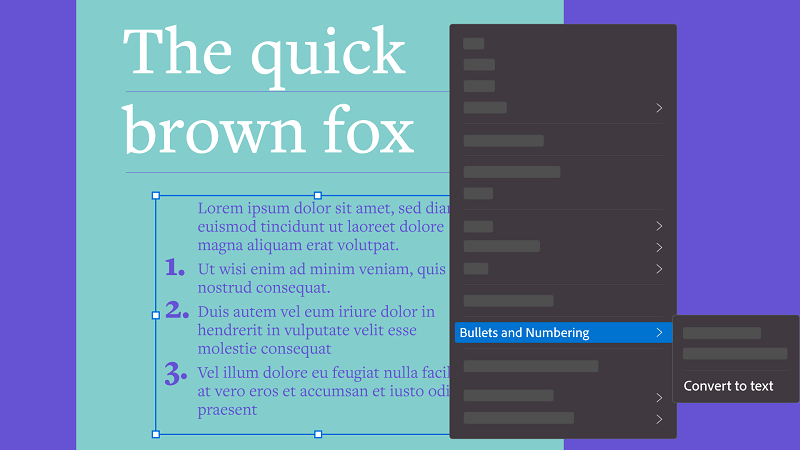 Preview colors and opacity in real time
Something that will not go unnoticed is the new preview of colors and opacity in real time. A function that will save us a lot of time and help us find the final color and finish more quickly.
The feature has been available since version 27 (2023) of Illustrator and is expected to improve its accuracy in future revisions.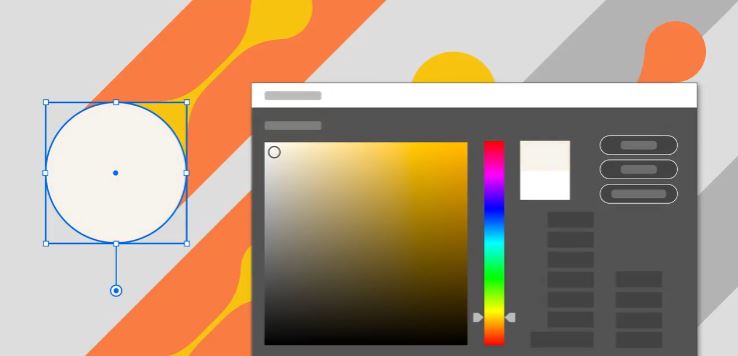 ---
Opinion:
Adobe Illustrator CC 2023, available for both Mac and Windows, brings forth a set of enhancements geared towards optimizing performance and refining design capabilities. Let's explore the notable features:
1. Enhanced Performance:
Utilizes the power of new GPUs, CPUs, and chips from NVIDIA, Intel, AMD, and Apple.
Improved fluidity when handling large visual projects and transforming complex 3D objects.
Opinion: The focus on performance optimization ensures that artists and designers experience seamless workflows, enhancing their efficiency in graphic projects.
2. 3D Object Manipulation:
Introduces a new feature for narrowing and twisting 3D objects like cubes, rectangles, and cylinders.
Enables manipulation of 3D objects through rotation, inflation, and extrusion for refined outcomes.
Opinion: The ability to twist and transform 3D objects adds a new dimension to design possibilities, providing greater creative freedom.
3. Image Tracing Improvements:
Automatic detection of high or low-definition photographs, sketches, logos, and line graphics.
Cleaner export for the "Chart with sketch" setting, improving overall image tracing quality.
Opinion: Graphic artists benefit from an enhanced image tracing process, ensuring accurate and efficient conversion of diverse image types.
4. Editable Text Conversion:
Converts complex vignettes or numbering into editable text.
Facilitates easy editing of different project aspects without the need to recreate objects or templates.
Opinion: Designers and advertisers gain a valuable tool for efficient editing, streamlining the process of working with numbered content.
5. Real-time Color and Opacity Preview:
Allows real-time preview of colors and opacity.
Streamlines the process of selecting final colors and finishes.
Opinion: The real-time color and opacity preview feature significantly accelerates the design workflow, offering immediate visual feedback.
In Conclusion: Adobe Illustrator CC 2023 showcases a commitment to enhancing both performance and design precision. From 3D object manipulation to improved image tracing and real-time previews, the updates cater to the diverse needs of artists and designers. This version positions itself as a valuable tool for creative professionals seeking an elevated design experience.